【Bangladesh】Natsuki's Travels to Hatiya No.1
2015.2.9 Mon 14:26 現地レポート
Honestly, I was very nervous about visiting Bangladesh because it was my first visit to the country, and it was my first time traveling solo. I thought I should have studied more about this country beforehand, including its language.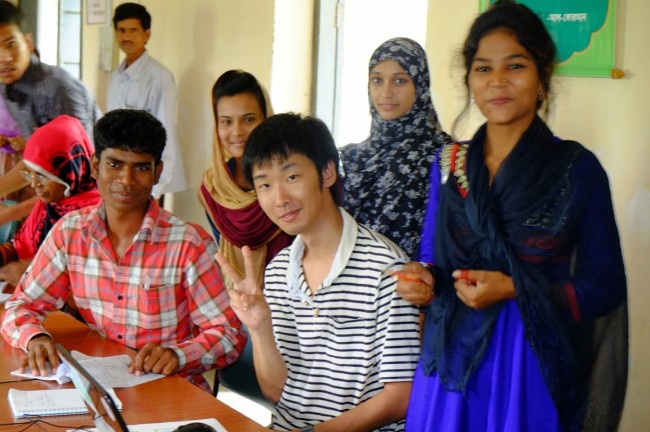 At Shahjalal International Airport, I summoned the courage to ask a Bengali man where I could collect my luggage, even though I am not good at speaking English.
However, his reaction was totally different from what I had expected. He replied in Japanese and kindly told me where I could go. He gave a good impression, and I found that Bengali people are very kind.
At immigration, I went through the immigration clearance with another Bengali man, who took me to a line for Bengali people. Through this experience, I felt like people in this country are kind-hearted and do not sweat the details.
To be continuerd..